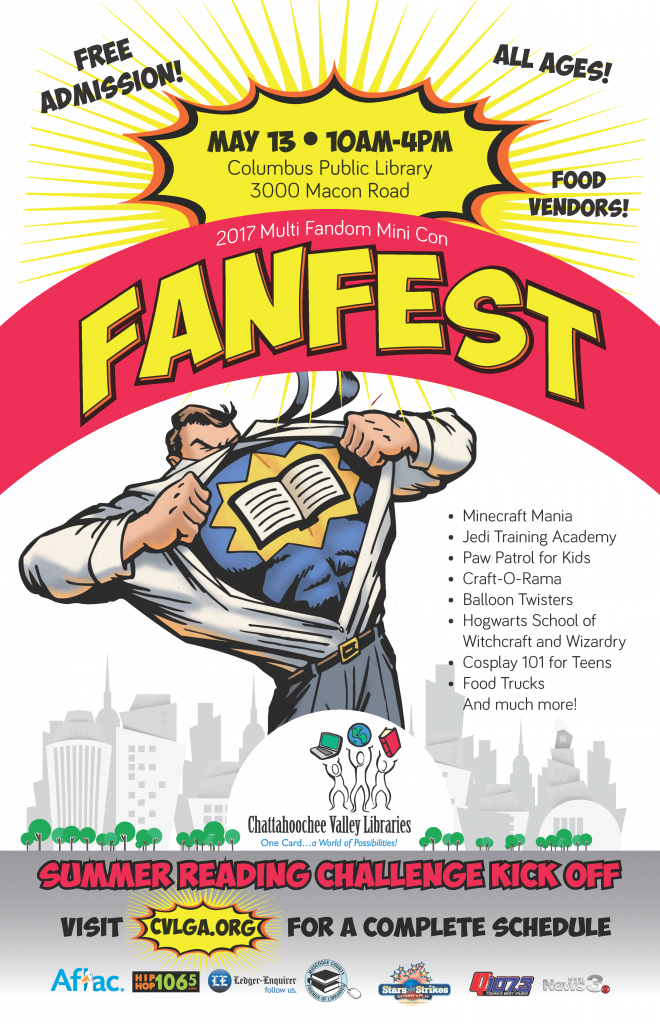 Looking forward to the Chattahoochee Valley Library FanFest this year. There will be a ton of things to do for all ages from crafting demonstrations by the local Society for Creative Anachronisms(SCA) to roleplaying set and miniature design by the Dungeon Master of my game. The local Starfleet international chapter (U.S.S DaVinci) and the SCA will be on hand to answer questions about getting involved.
I'll be lecturing three sessions:
So You Want to be an Author? – Why's and wherefores of the career.
How to be a Pro Before Your First Sale – Does and don'ts I've learned the hard way.
Q&A with Michael J. Allen – I hope the questions are about something I know about.
I'll have books on hand for sale/signing and a special gift for attendees.