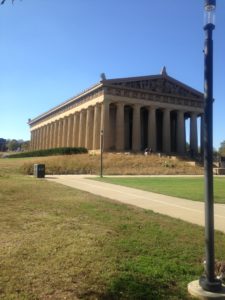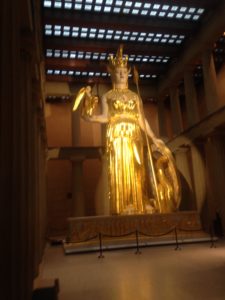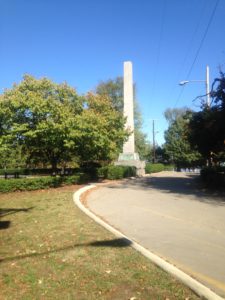 As authors, we draw upon a number of sources to create worlds, characters and hopefully engaging stories. Most day when asked about my life I describe it as work, writing and sleep. If only from my own perspective – and associated stress level – I don't engage in much else. I have multiple series in varied states of completion. I have readers waiting on sequels. I have more ideas than time. The website always needs fed, either updates, event additions, articles or blog posts. The website's hungry, but social media's ravenous. Add to that marketing, promotion, conventions, and any of the various requirements for independent publishing (copyright registration, edits, covers, keywords, proofing, ordering, etc.) and it's safe to say we're all really, really busy.
There's a problem with all that productivity. If you keep going back to the well and there isn't an influx of water, it's going to run dry sooner or later. When that happens all the productivity grinds to a halt and the self flagellation begins. If you're ambitious like me, that's an ugly spiral. A while back I was head down in whichever project and a convention I'd booked canceled their event. I'd bought in cheaper by not choosing refundable tickets or hotel stays – after all, I wasn't going to miss the convention. They're part of marketing, promotion, networking, sales and etc.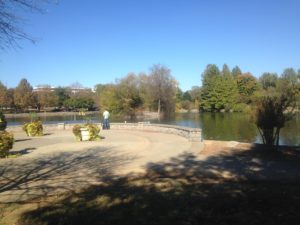 I chalked the loss up to life's challenges and started planning how to use the newly released time. I discussed it with a friend of mine, and he advised me to go anyway.
"Go anyway? Why? There's no convention."
"Take a weekend off."
I stared at my so-called friend and wondered what cult he'd joined. He's competes professionally throwing darts, has multiple dart boards at home, his own equipment for making darts. What does he know about taking a weekend off? (BTW, apparently the answer to that is throwing darts is usually accompanied by emptying whiskey bottles – Hemmingway might've loved darts.)
Against my better judgment I took his advice. I still don't know which cult he joined, but they're on to something. During that trip I realized that I'd worked so hard all year that I'd almost never stopped to refill my inkwell. I'd fought my way through novels, refusing to bow to writer's block, but making lower and lower word counts. I'd edited my heart out, missing self imposed deadlines. Worst of all, writing had stopped being fun. I'd turned my joy into a job.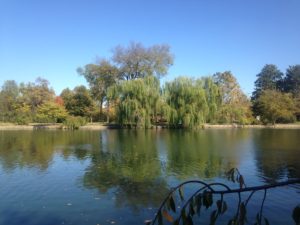 So I took a trip to Tennessee with no purpose except to relax. I caught up on Writing Excuses podcasts on the long drive. I hooked up with a couple of authors and did some stuff one or all of us wanted to do. I wandered parks.  I took pictures (obviously) and let my mind wander. When all was said and done, my well overflowed and I sprinted through a new novel.
That's me. Let's talk about you.
I'm going to assume if you are so serious as to read an article about my opinions on writing, that you're pretty dedicated to being an author. If that's the case I am going to assume that writing is your joy. You live for the next plot twist, the upcoming stand up and cheer moment.
Are you dedicated enough to cut yourself some slack? No, seriously stop and think about that question.
As an author, reading is part of your job, but are you taking the time to do it? Are you feeding your mind and soul the words of your peers? Are you letting their imaginations shove yours out of the plane? (Parachute optional.) What about music? Does listening to a concert make your heart soar? Museums? Hiking? Playing with the dog or making a fool of yourself while the cat looks on disdainfully?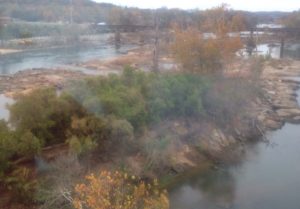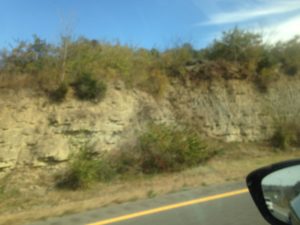 Movies? Video games? (Preferably with good stories)
Let me guess, one of two answers are flashing through your mind. "I'd like to, but I just don't have any time."
Do you commute? Have you heard of this thing called audiobooks? Even fifteen minutes of feeding your imagination is worlds ahead of none at all. I recently discovered a location here in town that was perfect for my antagonist. I went out there with a camera for a little bit of "urban exploration." I prefer mountains and forests, but exploring the old brickyard not only fed my imagination, it let me do so while furthering one of my novels. (Some of the Brickyard photos I took for book description research are below.)
"I'm a serious novelist. I don't need any of that to churn out the work."
Hmm. Churn out the work. Yeah, been right there myself. I was wrong. You might be too.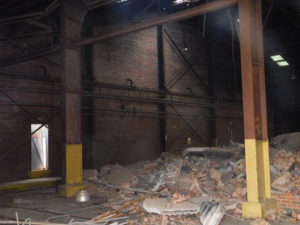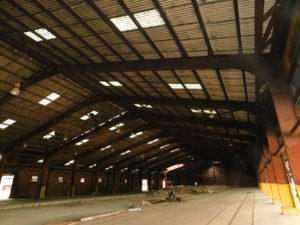 Many of the writers I know share a common trait. We're great at juggling worlds and characters and multiple stories, but when it comes to taking care of ourselves? We SUCK. On the street? How about you share a smile. It doesn't cost you much, and the return smile feeds both of you. For those of you also sharing your time with someone significant, remember to feed that relationship too. In fact, why not take them for a walk through a park or a concert or just cook dinner together?
I know there are deadlines. I know sometimes we have to burn the midnight oil, but if you're burning your candle with a flamethrower, sooner or later there won't be anything else. Make the time to feed your creative nature. Your readers will appreciate your work all the more.