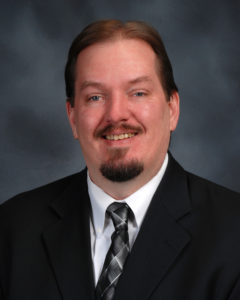 Michael J. Allen lives in rural Georgia with two black Labradors – Myth & Magesty. For the past year he's split his days working a "day job", delivering pizzas, catering lunches and fighting his way out of debt. What little free time goes to playing with the dogs or scribbling.
He's recently resigned his extra enjoyment and found himself fresh out of teenagers. With a glut of newfound free time on his plate, he's digging back into writing, movies, kitchen experiments and the occasional video game. He's enjoyed some minor success with recent carpentry projects – though the avalanche of paperbacks still threatens Bibleogeddon.  His newest project, Delirious Scribbles Ink, is scheduled to release the first of his three completed Scion novels in May of 2016.
His works are available worldwide wherever quality books are sold. To see what's available now, click HERE. Don't forget to follow him on Facebook or Twitter to keep up with the latest news.
Why Delirious Scribbles?

Like stories, the answer has several layers. I've long been a fan of the work of John Candy, starting with one movie in particular: Delirious. The protagonist of the movie is a writer transported into his written world where he finds his typewriter capable of molding the world to his desires. I love the concept that a writer can mold and improve a world through his writing. At one point on a forum after a discussion with my primary advance reader about how I looked when at my keyboard when my fingers tried to keep up with a writing frenzy, I picked up the title Delirious Scribbler.  It stuck, so if I'm a delirious scribbler, then my works are delirious scribbles.  Welcome. I hope you enjoy my scribbles.

–Michael J. Allen